Located inside the Philvirra Homes Community, Sevenine Cafe is a dainty coffee shop that offers great food and drinks and a warm and welcoming atmosphere. I recently had the pleasure of visiting this charming cafe and meeting the owners, Gerry and Cynthia, who are just as hospitable as their cafe.
Related: Cafe Guilt QC: Menu, Best Seller, and Review
Sevenine Cafe: A Hidden Gem in Philvirra Homes Community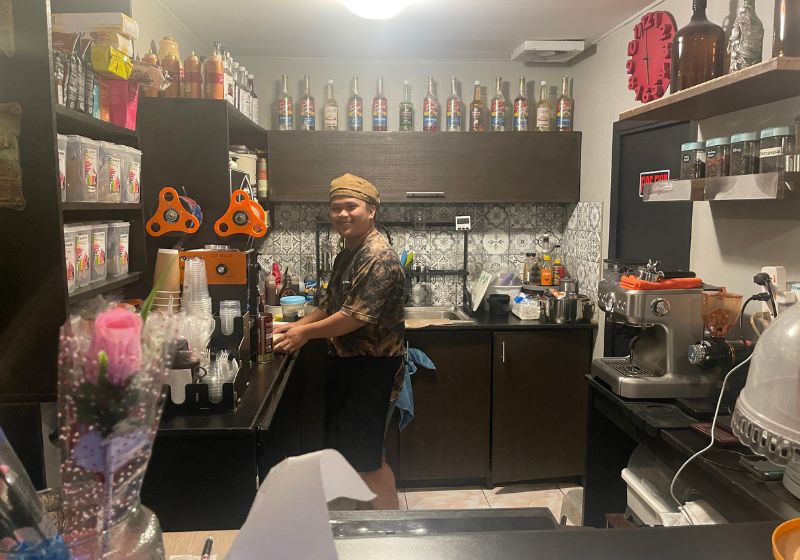 Upon entering Sevenine Cafe, I was immediately struck by its cozy and intimate ambiance. The space is tastefully decorated with vintage knick-knacks and artwork, giving it a homey feel. The aroma of freshly brewed coffee wafted through the air, making my mouth water even before I looked at the menu.
Sevenine Cafe: A Nostalgic Throwback to 1979
During my visit to Sevenine Cafe, I enjoyed chatting with the owners, Gerry and Cynthia, who shared the interesting story behind the cafe's name. They told me the name "Sevenine" was derived from their high school batch, which graduated in 1979.
As it turns out, Gerry, Cynthia, and two other classmates hung out at Cynthia's place, which used to be their friend's guest house. One day, while enjoying each other's company and sipping coffee, they had an idea to turn the space into a cafe shop. So they pooled their resources and started their venture, naming it after their high school batch year – 1979.
The story behind the cafe's name adds a nostalgic touch to the already charming ambiance of Sevenine Cafe. The vintage knick-knacks and artworks that adorn the walls testify to the owner's fondness for the past. In addition, the cafe's warm and inviting atmosphere reflects their friendship and camaraderie as high school classmates.
Gerry and Cynthia's story is a testament to friendship's power and nostalgia's beauty. Their cafe is not just a place to grab a coffee; people can come together, reminisce, and make new memories.
Sevenine Cafe: A Lifesaver for a Newcomer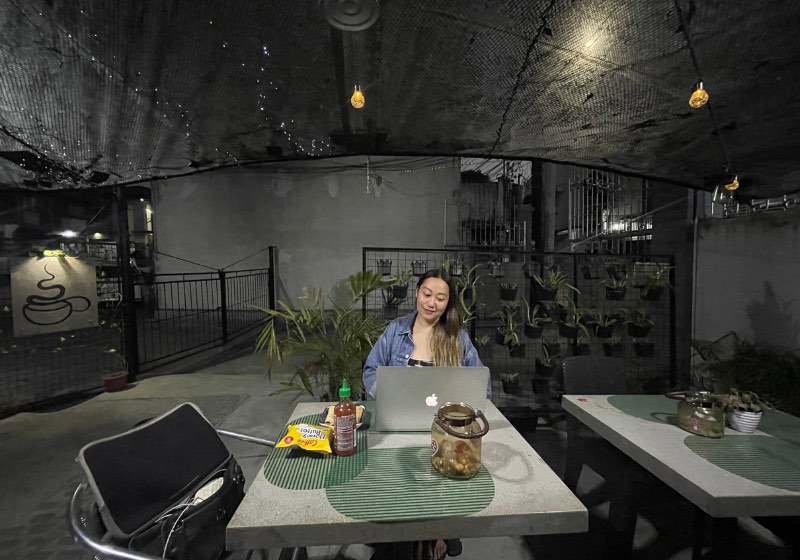 As a newcomer to Philvirra Homes Community, I needed reliable internet access for important online calls. That's when I stumbled upon Sevenine Cafe, a cozy coffee shop that provides wifi usage for a minimal fee of PHP50.00 for your stay.
Upon ordering my coffee and pastry, I inquired about the wifi usage fee and was pleased to learn it was only PHP50.00 for the entirety of my visit. This was a lifesaver, as I had crucial online calls scheduled that I couldn't afford to miss.
Additionally, the wifi signal was strong and dependable, allowing me to tend to my calls without interruptions.
Vietnamese Coffee & Pizza Roll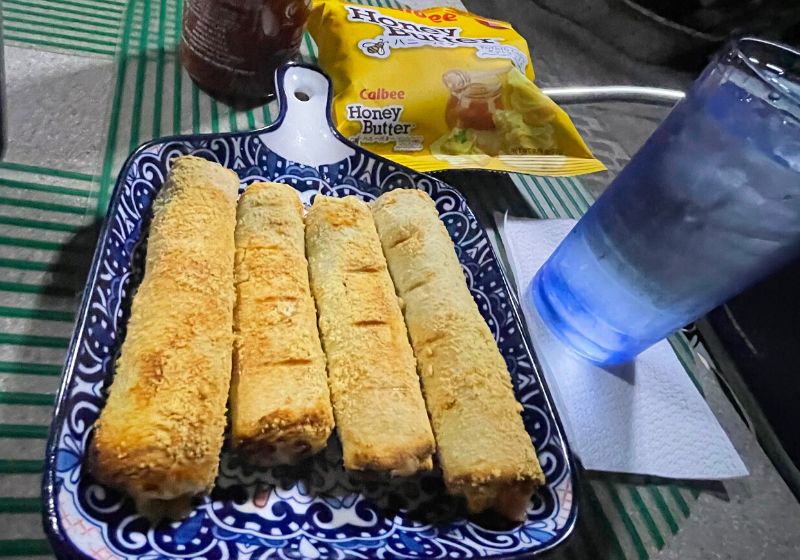 Aside from the reliable wifi, Sevenine Cafe also offers a variety of delicious food and drinks.
During my visit to Sevenine Cafe, I ordered Vietnamese coffee and a pizza roll.
The Vietnamese coffee had a strong kick that woke me up and kept me alert throughout the day. It was a perfect pick-me-up for someone like me who needed a caffeine boost.
As for the pizza roll, it was freshly cooked and cheesy, a perfect snack to go with my coffee. The aroma of melted cheese and the crispy crust made my mouth water. It was a satisfying treat that left me feeling content.
The Vietnamese coffee and pizza roll combination was a perfect match. The kick of the coffee and the savory goodness of the pizza roll was a delightful experience for my taste buds.
What sets Sevenine Cafe apart is the warm hospitality of Gerry and Cynthia. They treated me like a part of their community, sharing stories about the cafe and the Philvirra Homes Community. Sevenine Cafe was a blessing in disguise for me. It was more than just a coffee shop with reliable wifi; it was a place that made me feel at home. Thanks to Gerry and Cynthia, I could attend my online calls without any worries.
I highly recommend this cafe to anyone in the area who needs a reliable internet connection and a warm and inviting atmosphere.
You may contact Cynthia or Gerry via their Facebook page if you want your events here.
You Might Also Like: Cafe Guilt